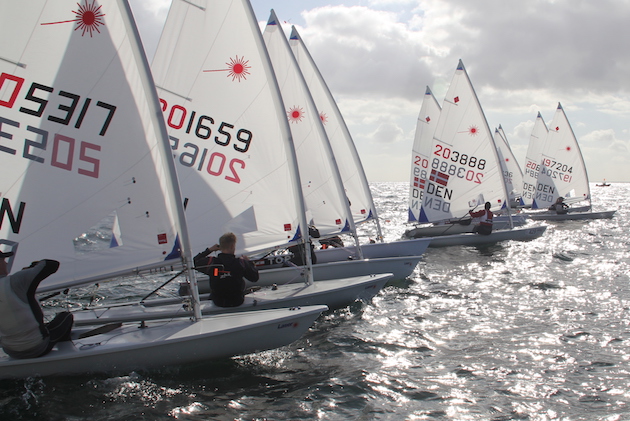 Der er nu åbent for forhåndstilmeldinger til sommerens VM stævner for 4.7, Radial ungdom og U21, samt standard U21. Forhåndstilmeldingen skal ske senest den 24. marts, herefter tildeles pladserne, og den endelige tilmelding kan ske.
Bemærk, at der er tale om en forhåndstilmelding. Efter den 24. marts vil LAD tildele pladser efter ranglisten for 2015. Bestyrelsen er opmærksom på, at der ikke er en rangliste for 4.7, og at Danmark har fået tildelt et begrænset antal pladser. Bestyrelsen arbejder på at få tildelt flere pladser til Danmark, således at dette ikke bliver et problem. Nærmere information følger til de berørte sejlere.
Er du ny sejler i klassen, og er du i tvivl om hvordan du skal forholde dig til forhåndstilmeldingen, så tøv ikke med at kontakte en af de nuværende lasersejlere, eller et af medlemmerne i bestyrelsen, så vil vi hjælpe dig igennem.
Efterfølgende kommer den besked, vi har modtaget fra ILCA sammen med links til alle stævnerne.
Dear Laser sailor,
Applications for entry are now open for the following ILCA World Championship regattas:
We encourage you to complete an entry application as soon as possible. Please be aware that if you do not apply by the application deadline for an event, you may have little chance of receiving an entry offer.
The links below will take you to the event information sites with access to applications and additional information about each championship, including the Notice of Race and the country entry allocations.
2016 Laser Radial Youth World Championships
2016 Laser Radial Men's World Championship
2016 Laser 4.7 Youth World Championships
2016 Laser Under 21 World Championships
For all the above regattas, the deadline to receive paid entry applications for initial allocation of places is 24 March 2016 23:59 Central US time.
We look forward to seeing you on the water in 2016!
The ILCA Team